Digital Leaders
Digital Leaders meet on Mondays after school. They are chosen by Mrs Williams to:
Come to the after school club,

run lessons

occasionally in class,

fix problems on laptops and i pads.
To become a Digital Leader, at the beginning of the year Mrs Williams will send out a survey. If you take a survey you need to fill it in and answer the questions. When you hand in your survey and the deadline has passed for handing one in, 3, 4 or 5 children from each class will be chosen to be Digital Leaders.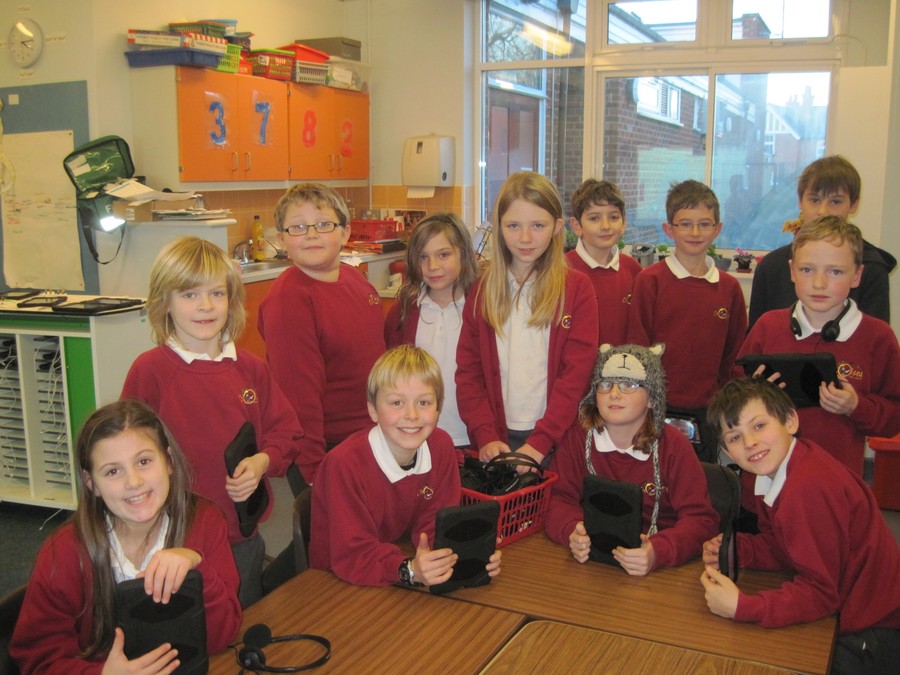 Lessons
The Digital Leaders plan out lessons at the club (club information to the right) and then will teach the lesson which they planned out to their class. Not all lessons are run by Digital Leaders. Some are run by teachers. We have four sets of tech equipment to use in the club and lessons:
Big Laptops (same as small)

Small laptops(same as big)

White Laptops

Ipads
Big laptops and small laptops are Windows 7
These are professional laptops like most home computers. On these you can use microsoft office, internet explorer and many other things like scratch.
The white laptops are a different software with NO log on system and are easy to use.
The ipads are tablets which can be used very easily with the same features as the big and small laptops. These are touchscreen and have apps.
Club
The Digital Leader club is for the Digital Leaders to come and test apps, create games, fix problems and have fun!
We also try and find games and apps to download games for the school. We are currently trying to download 'Lego Movie Maker' and 'Minecraft'.
Minecraft is being downloaded for education purposes; we have found 24 Minecraft lessons we could possibly use.